Welcome to my Designer Profile website
About Me
Name: Krishan Madhav
Age: 15 Years old
Ethnicity: Kiwi-Indian
Town Living in: Wellington New Zealand
Sports: Cricket Mostly, enjoy other sports
Passions: Cars, Technology, Luxury Items
Contact: Email Not adding for privacy.
I do enjoy taking part in most activities that require a group or more than one person. People have often said, I do complete my assigned task to the highest quality I can. Others say that I am a hard worker and a person who can lead at times when needed. All though i do like to work individually at times.
Interests
I have many interests most of my interests are in sports such as I like to follow just about most sports on tv. I enjoy watching basketball (NBA) and I love playing and watching cricket. I do play cricket for Tawa College 2xi and enjoy it a lot with the boys. Another main interest for me is technology and how it advances all the time I really think it is amazing how this all works and I would love to explore more about this. These are two of my main interests.
My Culture
Indian flag to represent part of my culture.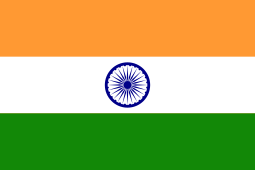 A New Zealand flag to represent part of myself as well.